Adventure Is For Everyone
"What does the challenged community need?
Recreation!"
—  Foster Andersen, Shared Adventures Founder
If you are living with physical and/or developmental challenges of any kind, we want to assist you in finding your adventure.
Do you have a special skill such as kayaking or rock climbing? Or just enjoy giving a helping hand? We would love for you to join us!
Here at Shared Adventures, we get people outdoors and moving beyond limitation. A non-profit organization dedicated to improving quality of life for those with disabilities, we believe that recreation, fun, challenge, and access to the outdoors are essential to health and fulfillment.
"2020 Be the Difference" Award Individual Winner - Foster Andersen
Shared Adventures helps a son give his mom a wonderful day on the beach.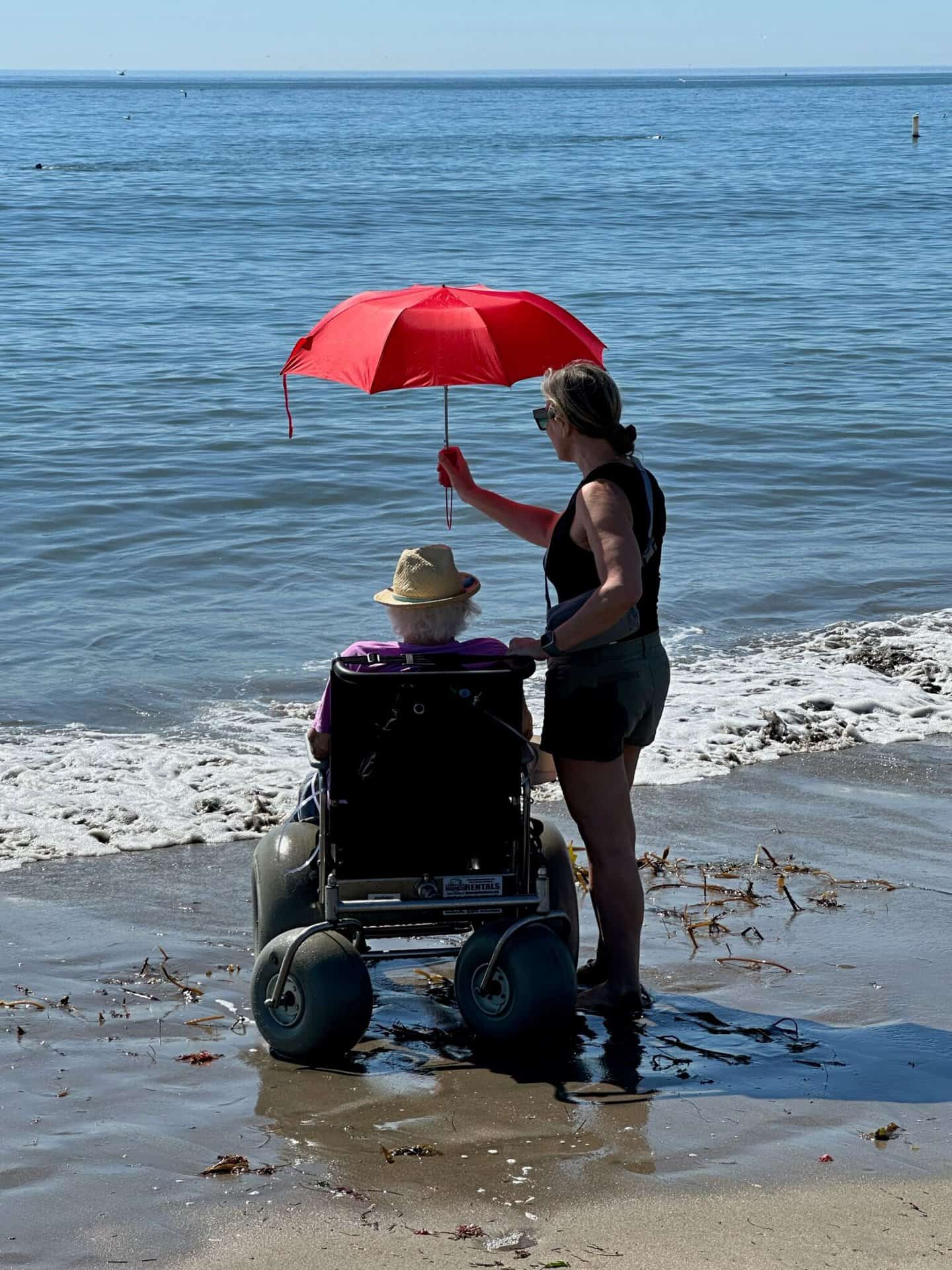 " One of my moms favorite things is going to the beach and getting in the water. Battling cancer has taken its toll and we haven't been able to get her to the beach in the last few years. It was such a treat to have Shared Adventures provide a solution. Their staff were incredibly compassionate and adaptable as I coordinated with them to bring my mom to the beach. As a cancer patient, my mom is incredibly fragile and easily exhausted. and the staff of Shared Adventures were rockstars, helping to get mom into the beach chair and into the water. They listened to mom tell stories, were engaged and remained close by to assist.  It warmed my heart to see her keep dipping her feet into the water off the side of the chair when the waves rolled in. A big thank you to Shared Adventures for going above and beyond, letting mom escape with nature, let the water surround her and just enjoy the calm of the ocean."
 "Thank you so much for your kind welcome of my grand-daughter Mira, my daughter Helen and myself today at the archery range. It is not often we have been so completely accepted and drawn into participatory activity. The archery built her self-confidence and she left feeling better about herself. Thank you for all the great things you have done for this community."