Our goal is to offer opportunities for social and recreational interaction for disabled people, and thereby encourage:
Personal growth, development, and self-confidence
Cooperation, decision-making, and leadership skills
Outdoor skills and environmental awareness
Improved quality of life and level of happiness
We are the only program in Santa Cruz County that offers a year-round calendar of recreational events that is completely inclusive! We cater to people of all walks of life, including age, disability, and our veterans.
Founded in 1994 by Foster Andersen, a survivor of a spinal cord injury with quadriplegia, Shared Adventures has provided hundreds of life-enriching recreational and social activities for people with special needs.
According to 2000 Census data, there are over 10,063 individuals ages 16 to 64 with work disabilities, mobility limitations and self-care limitations in Santa Cruz County. This represents over 6.5% of the population. There are too few recreational programs and activities available to meet the needs of physically and developmentally challenged populations on the Central Coast.
Shared Adventures Opens Doors
We create opportunities to enjoy arts and social interaction, as well as engage with the natural environment through outdoor recreation. Our diverse Calendar of Activities includes kayaking, art classes, surfing, trips to local venues, sailing, indoor rock-climbing, river rafting, dance parties with live music, archery, camping trips, whale watching, bowling, horseback riding, table tennis and much more. We are always searching for new, fun activities to add to our calender, so keep checking back for updates!
Founder/President
Foster Andersen
Foster's incredible adventure began when, at seventeen, during the summer between his junior and senior years of high school, life as he knew it ended.
An active and athletic youth, Foster was riding his motorcycle—his source of freedom and independence—in the Upstate New York woods where he often journeyed to commune with nature. When he awoke in the hospital, unable to move, it had been two weeks since the accident. He'd been in a coma. For six seconds, he'd touched death when his heart stopped beating. He vividly recalls the out-of-body experience.
But Foster was far from done with the world. Seven months later, he left the hospital. First priority? "I wanted to get outdoors again. I wanted to get unstuck."
He wouldn't be able to walk, but he would go on to bungee jump out of a hot air balloon. Not to mention scuba dive, surf, chair-ski, sail, follow the Grateful Dead, drive across the country in a van with a parrot, attend engineering school, invent and get a patent for a Frisbee for quadriplegics, the Quad-Bee… An inventor and an innovator, Foster's adventures were far from over—they were beginning… just in a very different way than he ever could have imagined.
Living adventurous to the max, Foster's calling became to Share the Adventure with others in the disabled community.
"So many people say, 'You can't do that,'" Foster says. "My mom told me, 'There's no such thing as can't.' When I started doing things she didn't want me to, I'd tell her, 'Remember what you said… Whether it's people born with a disability or people like me, there is life after challenge."
Foster helped co-found Shared Adventures with a sit-ski program in 1985, in Rochester, NY. Now, Foster has been running the Shared Adventures program in Santa Cruz for over twenty-one years.
Read Foster's full story in My Second Life.
Brenda Gutierrez Baeza

Commissioner on Disabilities
Office Manager
Geneva Sarvis
For over 20 years, Geneva has been actively involved in the nonprofit world, where she puts her passion for community building to work though building marketing campaigns, administration, and fundraising. In her previous career as a financial adviser, she was a distinguished recipient of the Morgan Stanley Outstanding Performance Award. After stepping away from the hectic pace of investment banking, she and her husband, Steven, moved to Reno, NV, where she continued work on independent marketing projects, co-producing a business talk radio show, "The Cheri Hill Show," and raising five children. In 2015, she moved back to Santa Cruz with her family, where she and Steven are active in local charity events, creating positive change in the community. When not working or attending one of her boys' sporting events, Geneva can be found at the beach exploring the shore with her family.
Activities Coordinator
Becky Gomoll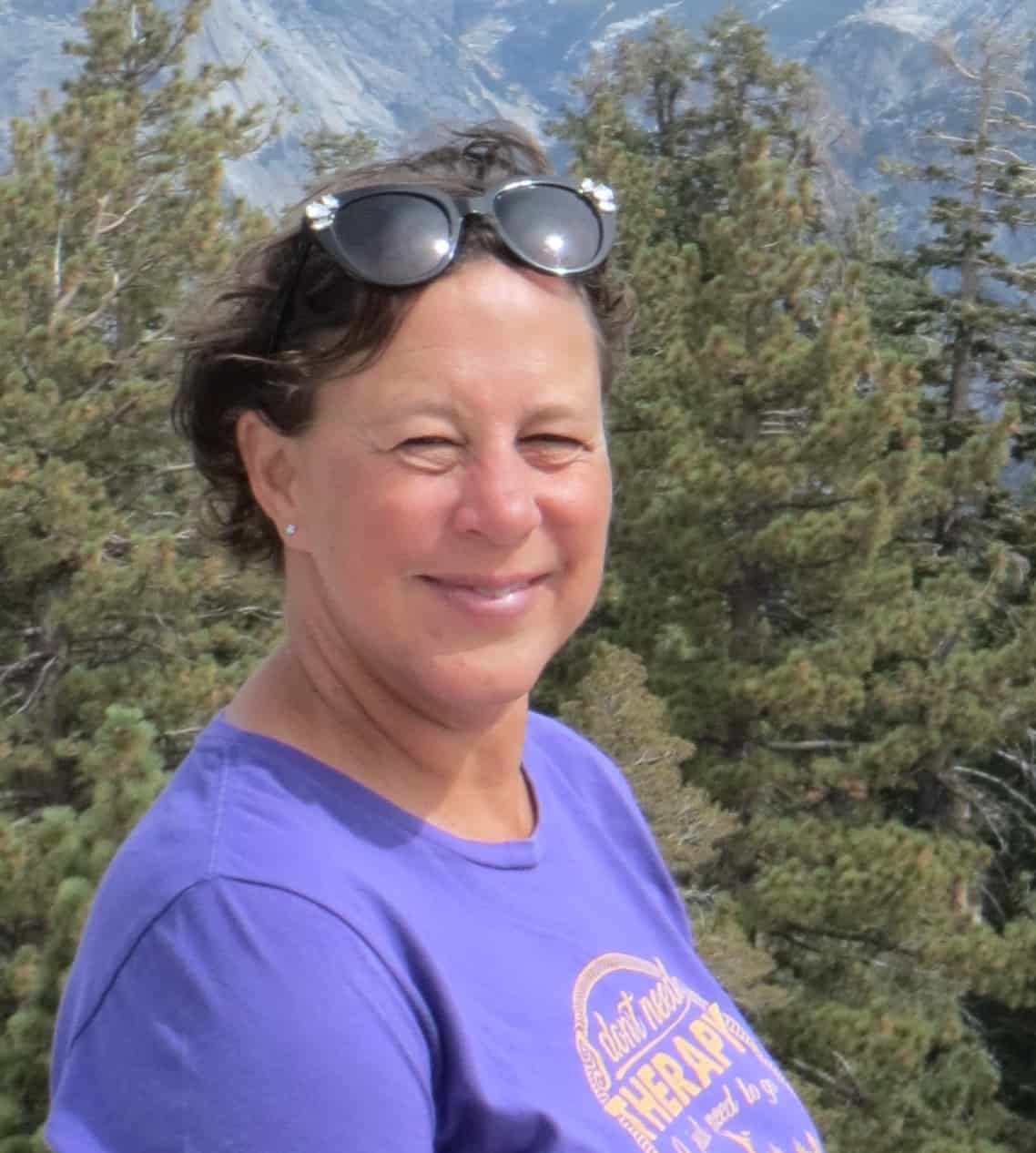 Becky Loves the outdoors and plans adventures for herself, friends, kids, and you.
She grew up being outdoors and was introduced to many adventures, as she grew up she never grew out of planning and going on adventures. She hikes, kayaks, sails, bikes, and swims on her off time. Becky comes to us with a masters in Outdoor Education, 6 plus years of planning adventures for kids, an organized mind, and a love for adventure and learning. We are happy to have her help us keep the adventures alive.
Special Education Consultant
Jackie Fenwick
Jackie has over a decade of experience working with individuals with special needs. She has spent several years working as a classroom aid in special education programs, & has also served as an at-home aid for young people with various physical & mental disabilities. Jackie earned her BA in Sociology at the University of California, Santa Cruz with a minor in Education. She is committed to creating exciting and fun experiences for those with disabilities & believes education, activity, & recreation are key components of a positive lifestyle.
If you are interested in working, volunteering, instructing, or interning with Shared Adventures, please inquire via our contact form.